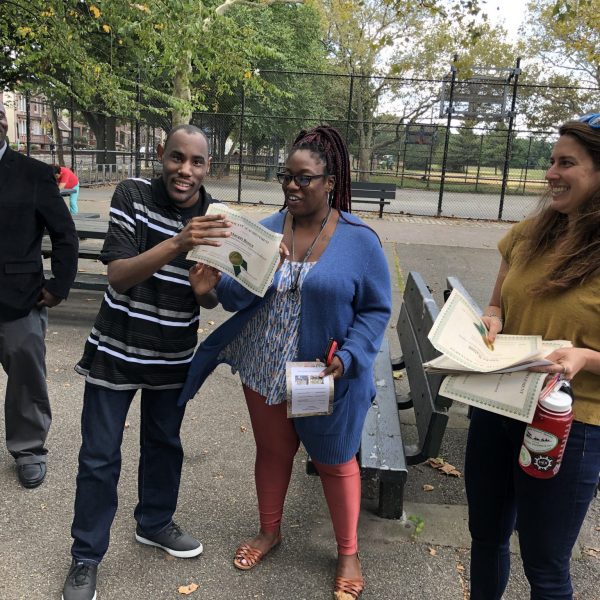 City Access NY volunteers just completed their third summer in the Therapeutic Gardening Project for People of All Abilities. TGPPAA has been generously supported by a grant from the Partnership-for-Parks Foundation of NYC Parks Department. Every summer, from the beginning of May through the end of September, we beautify two garden sites — one at McLaughlin Park in downtown Brooklyn and the other at Dyker Beach Park. While we garden, our participants are able to make progress on their pre-vocational goals as part of their personally chosen activities at City Access NY, Inc. Currently we have one participant who has obtained employment at a large corporation in the NYC business community, and several others have commenced their vocational placement process — all of whom have volunteered in TGPPAA over the past 3 summers.
This year, our Awards Ceremony was held on September 24th at Dyker Beach Park, and Delancey Nelson, Sr. Coordinator for the Partnership-for-Parks, helped hand out everyone's Achievement Awards with our Assistant Program Director, Janelle Petters. Ryan Dillon, Program Director at City Access NY, served as MC.
After the Achievement Awards Ceremony, light refreshments (a pizza party!) were served to all who attended. Thank you to all City Access NY volunteers!