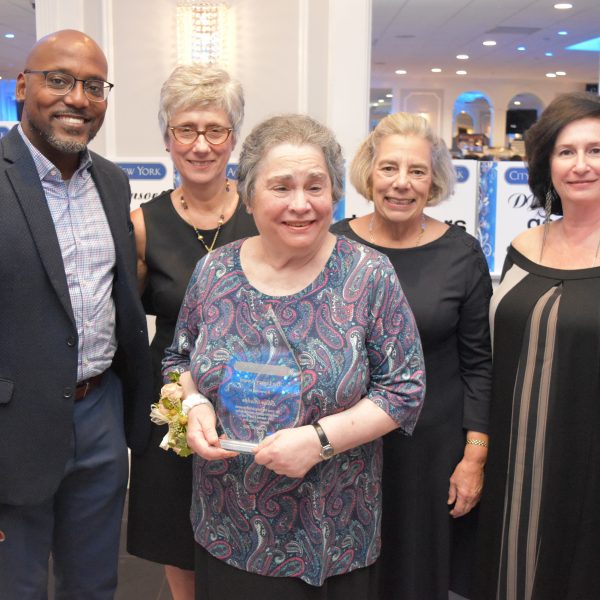 It is with regret that we announce Ellen Rubin's resignation from our board of directors.  Thank you for everything, Ellen! We know that you are going to continue to support us in so many different ways as always!  Thinking about you and wishing you all the best!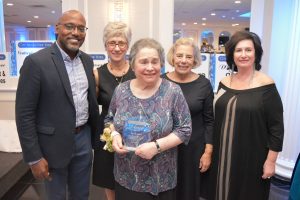 Message from the Board of Directors
Dear Ellen,
As you retire, remember that you have left behind a legacy of encouragement, achievement and a great work ethic that will always be a part of the Board of Directors at City Access New York.
We thank you for serving on the Board for 15 years.
We will miss you.
Congratulations of your Retirement!
Ellen Rubin Bio
Ellen Rubin is a museum consultant and educator with extensive experience in a variety of museum environments, with special expertise in enhancing the experience of visitors with disabilities.
She joined the CANY board at its birth in 2004, and remained an active member until 2019.
Ellen has served as a consultant for The Transit Museum; the Jewish Heritage Museum, NYC; the Pine Knoll Shores Aquarium; the New York Aquarium; the St. Louis Science Center; The National Center on Accessibility; The New York Hall of Science; The Hudson River Museum; The Lower East Side Tenement Museum; The Metropolitan Museum of Art; and the Museum of Modern Art; Lincoln Center for the Performing Arts, Programs and Services for People with Disabilities.
Ellen has served as an access consultant for the Association of Science and Technology  Centers (ASTC), working in science centers and museums, providing staff development and techniques for creating greater usability for hands-on exhibits for people with a variety of disabilities, with particular focus on visitors who are blind or low vision.
Ellen serves on Advisory Boards and Boards of Directors for such diverse organizations as: Greater New York Coalition of the Blind (GNYCB); the Taxi and Limousine Commission Advisory Committee; Creative Adaptations for Learning; Pedestrians for Accessible and Safe Streets (PASS Coalition); and the Paratransit Advisory Committee.
Prior to launching her career in Museum Education, for twenty years, Ellen was the Disability Project Coordinator for Educational Equity Concepts. She developed curriculum and training modules focused on developing greater opportunities for inclusive programs for students with disabilities. Ellen wrote extensively on issues facing women with disabilities.
Ellen consulted with Touch Graphics, Inc., creating "Tactile/Audio" devices to improve educational opportunities for students and adults who are blind or low vision. At Touch Graphics, Inc., Ellen worked on projects that combine tactile and audio information to enhance formal and informal educational programs including museums.
Ellen was a consultant, Presenter, and Group Leader/Facilitator for Intensive International Leadership Programs, with Mobility International USA (MIUSA).
In this capacity, she worked with groups of adults and teens brought to the United States from overseas to learn about the US disability rights movement and to provide leadership training to participants.  All groups were Cross cultural and cross disability. Ellen has traveled for MIUSA to diverse locations such as Mexico, Uzbekistan, and Japan. She has lived and traveled abroad.