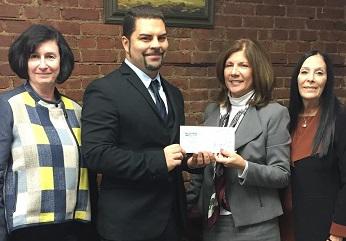 City Access New York would like to thank Northfield Bank Foundation and especially Diane Senerchia, the Executive Director, for the generous grant for the expansion of our Career Discovery Project.
The Career Discovery Project is a program that is designed to give visually impaired high school and college students the opportunity to work at cultural institutions around New York City. The CDP features a person-centered internship program, employment planning, and support services to provide assistance for blind and visually impaired individuals.
Our goal is to assist high school and college students to obtain, maintain, and advance in competitive internships that may lead to employment or self employment. At their respective work sites, our interns have engaged in activities such as animal touch tours at the New York Aquarium, discussing the moon and stars at the New York Hall of Science, reading to children at the Brooklyn Public Library, even designing in 3D at The Met!