Jul
25
Thu
"I Am…" Art Show

@ The Living Gallery
Jul 25 @ 5:30 pm – 7:30 pm
Summer Art Series: "I am…"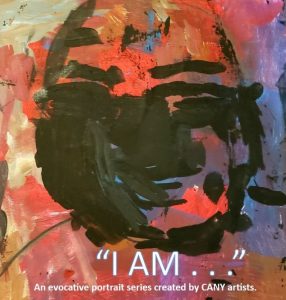 We are proud to invite you to attend our 3rd Annual Art Show, titled: "I am…", where we will showcase the artwork produced by our talented artists within our Day Habilitation Program. This year we are hosting the event off-site at The Living Gallery, a local space located in Bushwick Brooklyn. The gallery is located at 1094 Broadway Brooklyn NY 11221.
Our titular series, "I am…" explores identity, self-discovery, unexpected potential, and expression through evocative self-portraiture. The viewer is invited to actively delve deeply into our ideals and dreams; granting a window into each of our own unique perspectives. Over a period of several weeks, each artist investigated complex themes of identity, while comparing our similarities, our differences, and our place within the world.
Our evening Reception, open to the general public and free of charge, will take place on July 25th from 5:30 p.m. to 7:30 p.m. Light refreshments, snacks, and music will accompany the show. The space is located nearby major transportation (J, M, 4, B38, B47, and B54).
City Access New York is a non-for-profit organization serving young adults of all abilities within the five boroughs of NYC. We identify barriers to participation in schools and in the community; adapting content and program delivery to meet the diverse needs of people with disabilities. For additional information about our program contact the Director of Program Services Ryan Dillon (rdillon@cityaccessny.org); phone # (718) 285-6548. For information regarding the art show please contact the show curator Kylene Cortorreal at Kylene.cortorreal@gmail.com.
Oct
25
Fri
2019 Achievement Dinner & Auction Gala!

@ Li Greci's Staaten
Oct 25 @ 7:00 pm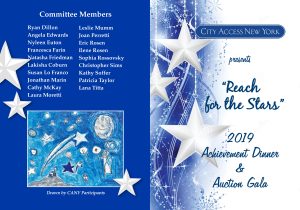 Please join us for a great night as City Access New York honors wonderful community leaders at our annual Achievement Dinner & Auction Gala on Friday, October 25th, 7pm at the Staaten.
There will be a spectacular live & silent auction, gourmet cocktail hour and dinner, a DJ plus Los Ciegos Del Barrio, a terrific salsa band comprised of blind musicians that tour the country. All proceeds benefit people with developmental disabilities and the visually impaired.
The deadline to purchase tickets, sponsorships and journal ads is Thursday, October 17th.
Don't miss this exciting night.
We hope to see you there and thank you
for your generosity and support!!!
Sep
23
Wed
City Access New York Annual Golf Outing

@ Grand Oaks Country Club/South Shore Golf Course
Can't wait to get out and golf….stay tuned for CANY's exciting Golf Outing updates !!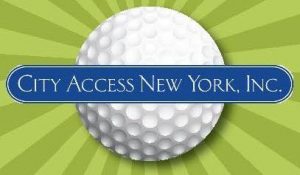 City Access New York will be hosting their annual golf outing on Wednesday, September 23rd at the beautiful Grand Oaks Country Club/South Shore Golf Course. We are taking every precaution to ensure the safety of all our golfers with limited golfers in a cart as well as foursomes starting at a hole.
The event's registration, brunch, cocktails and a gourmet buffet dinner reception will be held outdoors on the beautiful patio overlooking the golf course. If you don't golf join us for dinner, raffles, a silent auction and awards.
The proceeds from this event will provide services to benefit our participants with autism, developmental disabilities and the visually impaired. The cost of golf and dinner is $250 per person with foursomes at $1000. Cocktails and dinner reception only is $85. There are tee signs available to advertise your business at $100 as well as other sponsorship opportunities.
During these tough economic times we need your support more than ever. For more information please contact Ilene Rosen at irosen@cityaccessny.org or 718-982-8380.