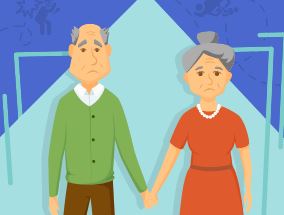 Post-traumatic stress disorder, also known as PTSD, can happen to people of all ages. It is especially a common issue among aging adults because they have a more likely chance to have experienced at least one traumatic event in their lifetime. Examples of traumatic events that could lead to PTSD include military combat, a bad car accident, the unexpected death of a loved one, serious illness or injury to self or someone close, and sexual assault, to name a few.
This guide will account for PTSD among aging adults, veterans, and older homeless people. See what experts have to say about the subject, and learn more about the causes and symptoms of PTSD and how the condition can be treated.
Click here for the full article.